A NEW TASTE EXPERIENCE…
.
Vodka Saffron is a premium quality vodka to which the spice saffron has been added. The unique taste, aroma and color of the vodka are due to this special ingredient.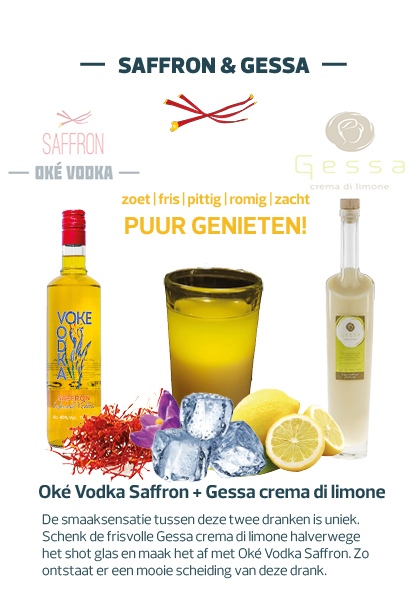 OKÉ VODKA SAFFRON BEVAT 40% ALCOHOL EN IS VERKRIJGBAAR IN FLESSEN VAN 700 ML.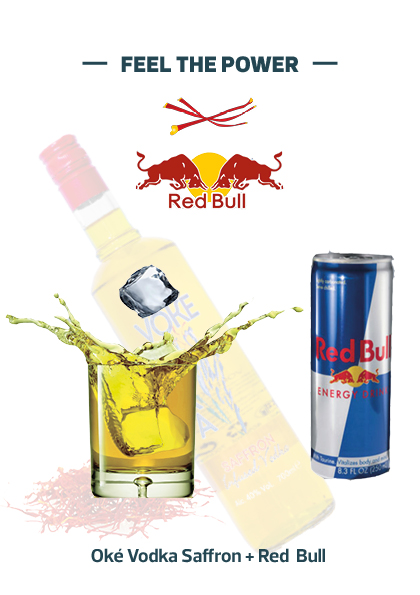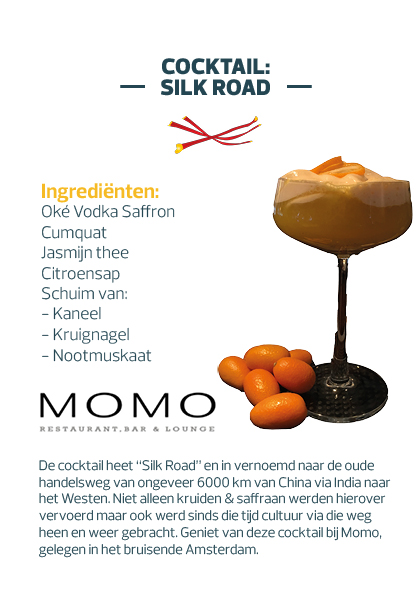 VODKA INSPIRATION & RECIPES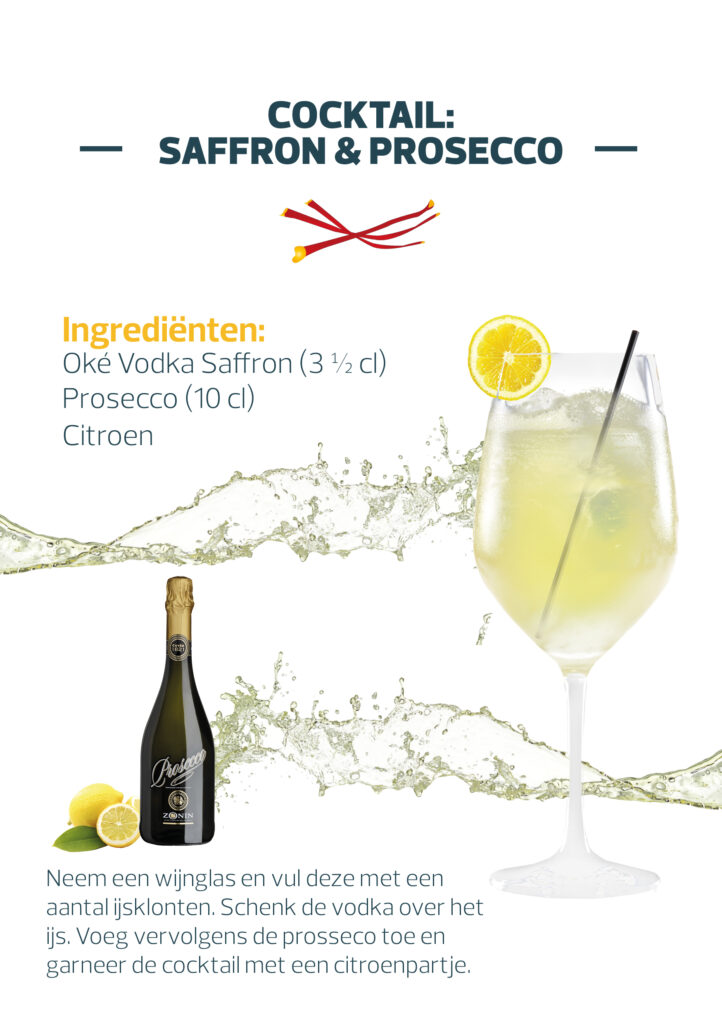 Vodka Saffron can be enjoyed in various ways: on the rocks, in mixed drinks, in a cocktail or as a shot. Drinking Oké Vodka Saffron is always a true taste sensation! The following recipes are presented as an inspiration for creating new flavors.