Planting Guide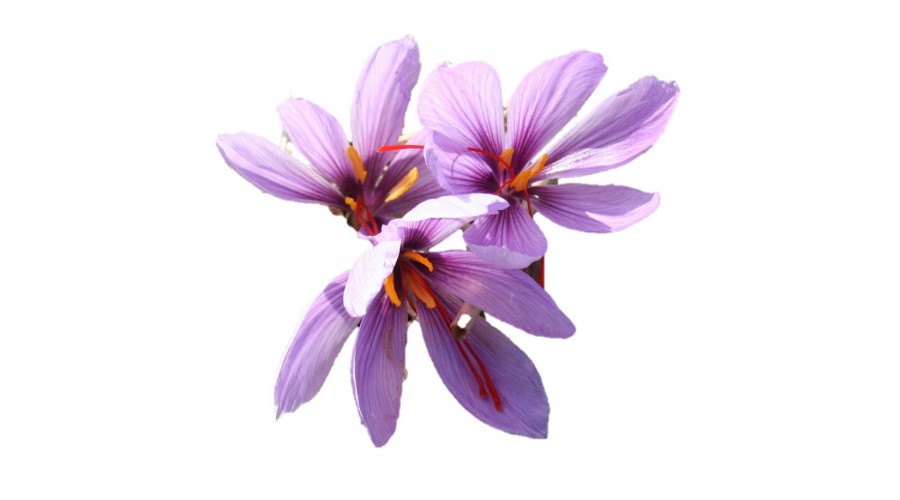 Grow the World's Most Expensive Spice in your own garden or on your balcony.
Planting time August/ September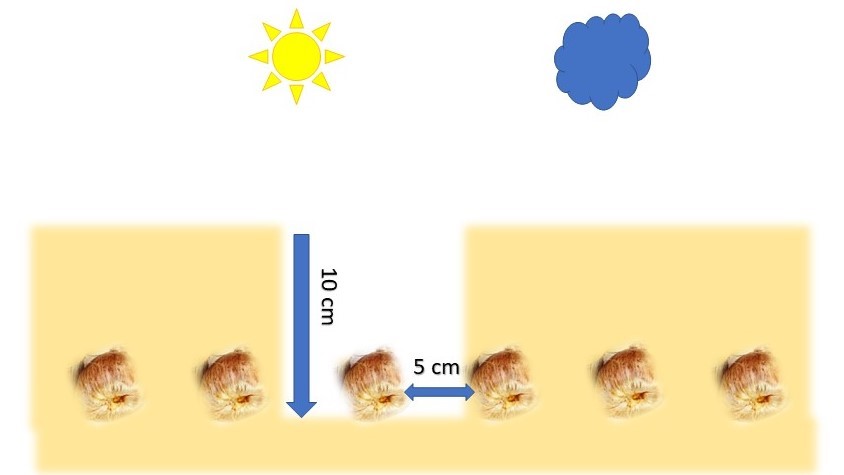 Flowering October November
Keep Crocus Sativus bulbs dry and cool until the actual planting time​
Before planting: don't keep in direct sunlight and not where rain can end up (under shelter or indoors) and protect bulbs against rodents
General
Find a good location with good soil drainage. The Crocus sativus bulbs will not thrive in extremely watery soils. In heavier soils such as clay soil, it is wise to plant the bulbs on ridges.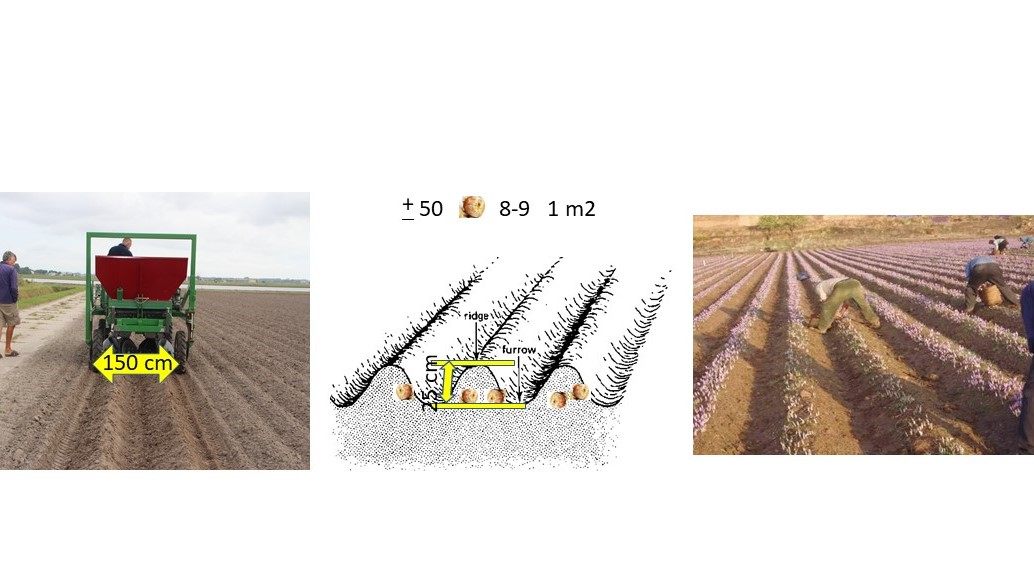 Planting the bulbs "on ridges": at ground level – in the ridges – plant the bulbs. The highest point of the ridges should be about 30 cm high above the ground level.
Plant your Saffron bulbs where they get the most sun:
In case of hilly or mountainous area: choose the south slope, so that the bulbs get the most sun.
In case your land is next to (high) buildings or next to a plot with trees: do not plant the bulbs in the shade of the buildings or trees, so that your bulbs can fully blossom in October-November.
Saffron bulbs have a preference for an average amount of moisture in the spring and again in the autumn, but prefer drought and heat in the summer when they are actually asleep.​
Annual growth cycle of the Crocus sativus bulb​
Below you can see the annual growth cycle, including the flowering and resting period of the Crocus sativus Saffron bulb. This starts in the month of June, when the bulb goes "in rest" and the remaining green leaves (if present) and at the same time the mother bulbs die completely. The planting time is usually the second half of August – first half of September. The flowering period is in the second half of October – first part of November (depending on many factors). Then the growing period of the bulbs (not visible for us, below the surface) runs from November to April / May.