Saffron cheese
In order to introduce saffron, as the most valuable spice, into Dutch cuisine, a saffron cheese has been developed with a farmer's wife from Rijpwetering and various cheese inspectors. A unique cheese, which is not made anywhere else in the world.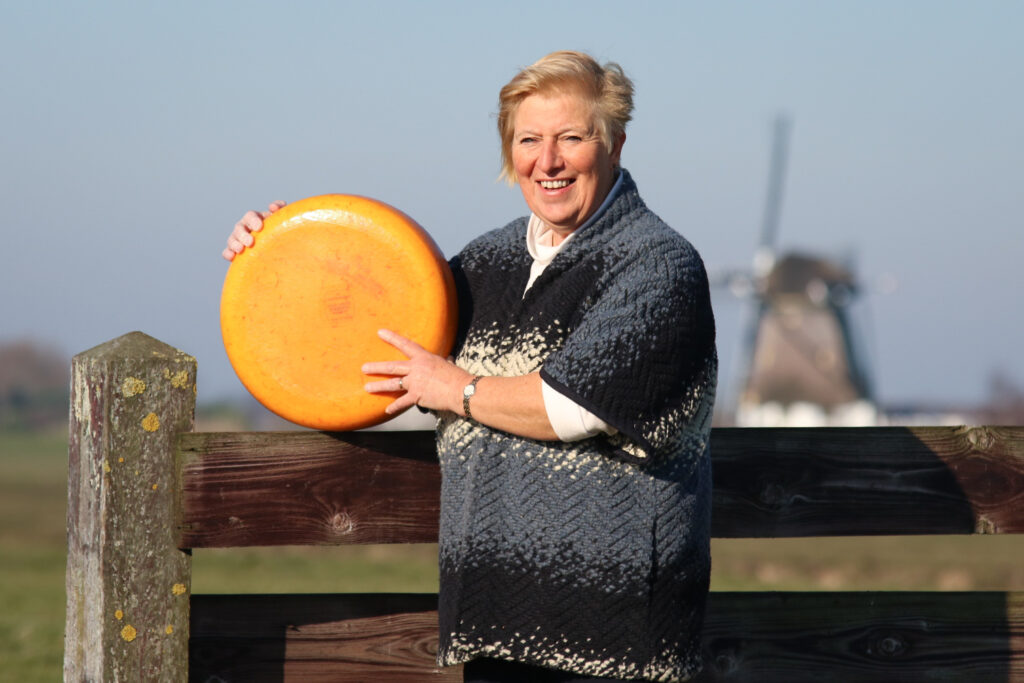 Saffron cheese combines saffron with the farm's full-creamy Dutch milk.
This gives the cheese a rich aroma, a bittersweet taste and a deep golden yellow color. Furthermore, the cheese is full of antioxidants.
In the world, saffron, with its beneficial effect, is called the 'red' gold. Just as gold can make you shine from the outside, the saffron in the saffron cheese provides the sun inside.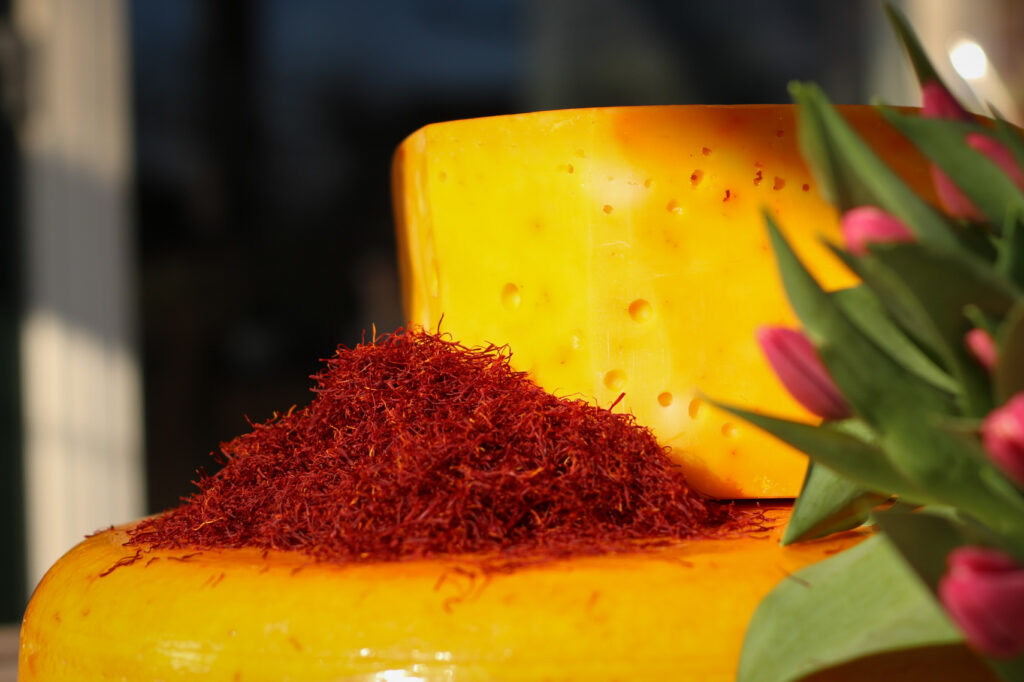 Send an email or call crocussativus.eu for prices and information about our Saffron cheese